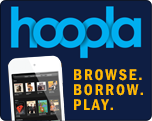 Stream or download entire music albums for 7 days free from Hoopla.  Signup with your 14 digit library card now!
Musical Instrument Check-out – The New York Times featured us as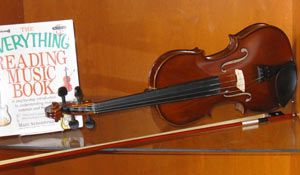 an "innovator" among public libraries due to our musical instrument checkout program in the March 7, 2014 article, "Breaking out of the library mold." We circulate guitars, violins, ukuleles, recorders, electronic keyboards, a cello, a banjo and other instruments such as the French Horn and Flugelhorn.
In collaboration with the Lopez Island School Music Advocacy Foundation (Dean and Carolyn Jacobsen), as well as instrument donations and repair help from Ginni Keith, Celia Rosenburg, Lance Brittain, and other Lopezians, the Lopez Island Library has a nice collection of instruments that circulate for a month and can be renewed.  Musical literacy & entertainment!