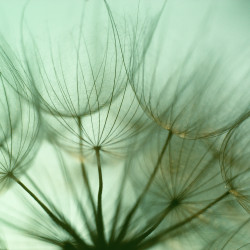 It's 2016! We've welcomed a new year and your STAR library has your goals, your pursuits, your interests in mind.  We have resources and materials to help you meet 2016 head-on!  All are free with your library card.  Ask a staff member for more information or for assistance navigating as you explore these great library features.
◊ Learn a new language on-line with PRONUNCIATOR!  This replacement for Rosetta Stone has been very popular with our patrons.  Stop by the library Mondays 4-5 PM for tutorials on using this software designed for the whole family.
◊ Bring computer resources to your desktop with Lynda.com – easy on-line access to learning new skills in photography, business applications, 3D animation, Web development and much much more. Training is fun, easily navigated & available on your computer with your library card!
◊ Learn to play a musical instrument!  Did you know that the Lopez Island Library has one of the few Musical Instrument Lending Libraries in the country?
◊ Microsoft IT Academy & the Washington State Library can help you learn and achieve industry recognized Microsoft certification through free on-line training courses.  Find it on our website!  Get certified or simply take classes through your library accessing training on dozens of Microsoft applications.
◊ Committed to learning all you can in 2016 about birds and birding? Birds of North America, a gorgeous software program gifted to us by the San Juan Audubon Society is free to you with your library card.  Beautiful images, detailed information and bird song at your fingertips.  Fun to browse as you learn.
◊ Replacing your car in 2016? Scrapping that washer and dryer? We have Consumer Reports on-line!
◊ Ready to discover your ancestry?  We have ancestry.com as well as tutorials for using this terrific software available in the library. It's time to discover where you come from.
◊ Let our on-line Small Business Center help you launch your new business or improve your current one!
◊ Committed to a more fit you in 2016? The on-line Health & Wellness Resource Center is there for you day & night on your library's website.
◊ Taking that dream trip in 2016? Reference CultureGrams!  Concise, reliable, up-to-date reports on more than 200 countries, all 50 U.S. states, Canadian provinces and even a "Kids Edition".  Don't leave home without it!
◊ And finally – we are here for you as you work through your 2016 booklist!  Books, audiobooks, eBooks, Hoopla, special book exhibits, and a terrific library section devoted to new fiction/non-fiction.
Visit your local Lopez Library and discover these features and much more!