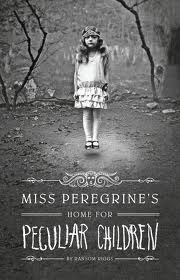 YARLI (Young Adult Readers of Lopez Island) Book Group
At the last meeting on September 22nd, 8 readers discussed Miss Peregrine's Home for Peculiar Children, by Ransom Riggs. The general consensus was that the writing was good and the idea of the photos was intriguing. Some people loved the "peculiar' content, other thought it was too peculiar. Compared to the original book, the graphic novel was deemed too abridged with not enough depth.
Other books members recommended were:
The House of Scorpion, by Nancy Farmer
Deerskin, by Robin McKinley
Upcoming meeting dates & books are:
27 October – Skellig, by David Almond (a slightly spooky novel for Halloween)
24 November – Island of the Blue Dolphins, by Scott O'Dell (historical fiction)
22 December – share any youth book
All ages are welcome to attend. Contact Beth (beth@lopezlibrary.org) or visit the Lopez Bookshop website for more information.