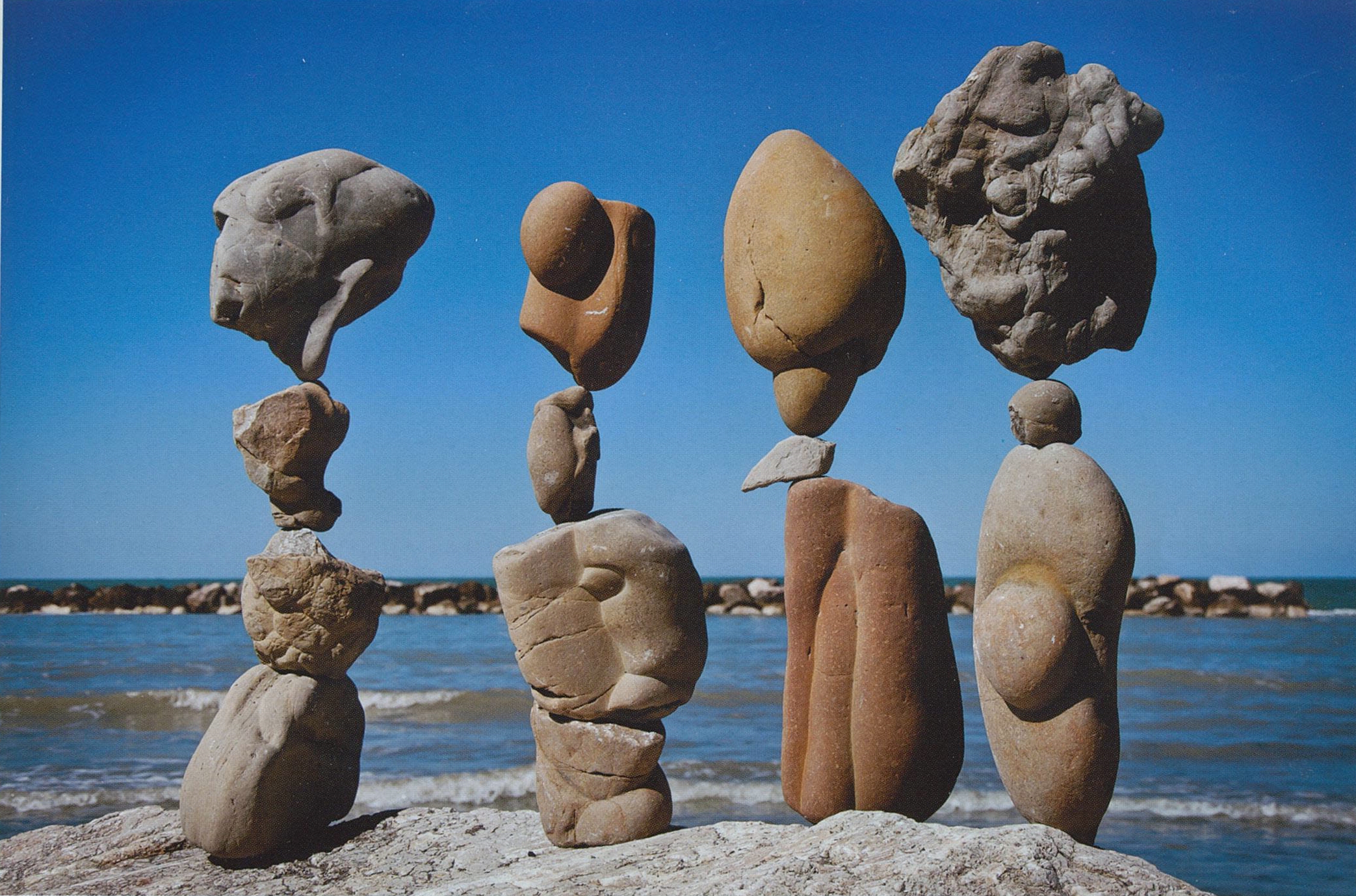 Donna Hasbrouck has generously donated a subscription and the complete back issues of Stonexus Magazine – a periodical about stonemasonry, stone building and decorative stonework to the Lopez Island Library. Featuring stonework and stonemasons from around the world in stunning photographs (above from Volume XII, page 65, of a balanced stone sculpture in Portonovo, Italy) and well-researched text, the magazine is a tribute to the wonders of all things stone. We are the only library in the U.S. that now carries this title!
And if you like words and their meanings, read the following excerpt from the title page to enjoy the significance of the title.
"stone (ston) n.
1. a. Concreted earthy or mineral matter; rock.
b. Such concreted matter of a particular type. Often used in combination.
2. A small piece of rock.
3. Rock or piece of rock shaped or finished for a particular purpose, especially a piece of rock that is used in construction.
nex-us (nek' sas) n. pl. nexi or nexus-es.
1. A means of connection; a link or tie.
2. A connected series or roup.
3. The core or center."