Nine kids who love the outdoors piled out of the bus at 2:15 on Tuesday, December 16th for the sixth and final session of the library's PEAK (Promoting Environmental Awareness in Kids) program. They were joined by library assistant and program coordinator Beth St. George, parent-volunteer Tim Fry, and Spencer Spit State Park volunteer Meghan Herold.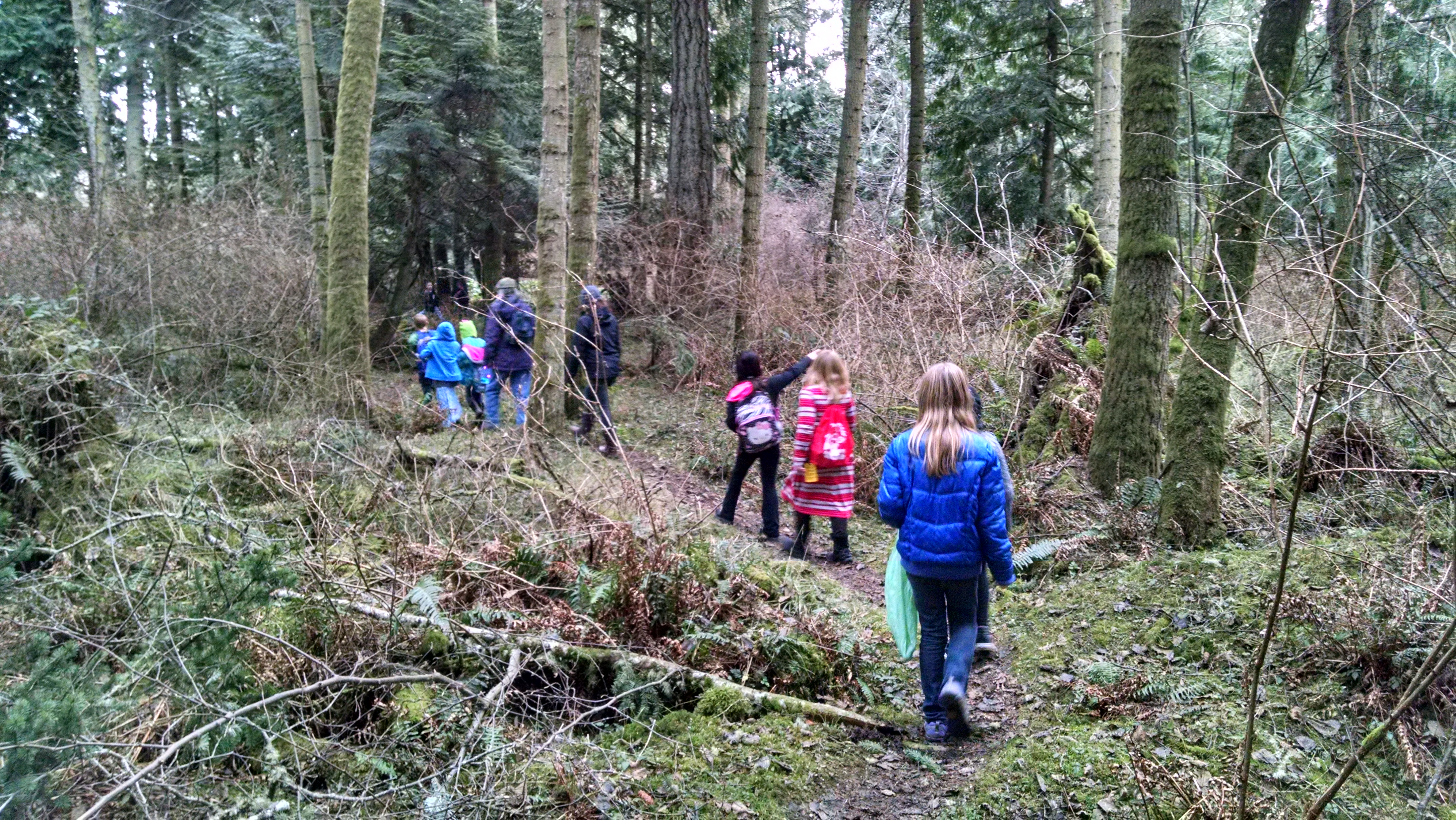 Having spent the past five sessions learning about Leave No Trace Principles that protect the environment while we recreate outdoors, the PEAK kids were ready to evaluate campsites and trails and recreate responsibly.
Spreading out in small groups, they found a doggy bag dispenser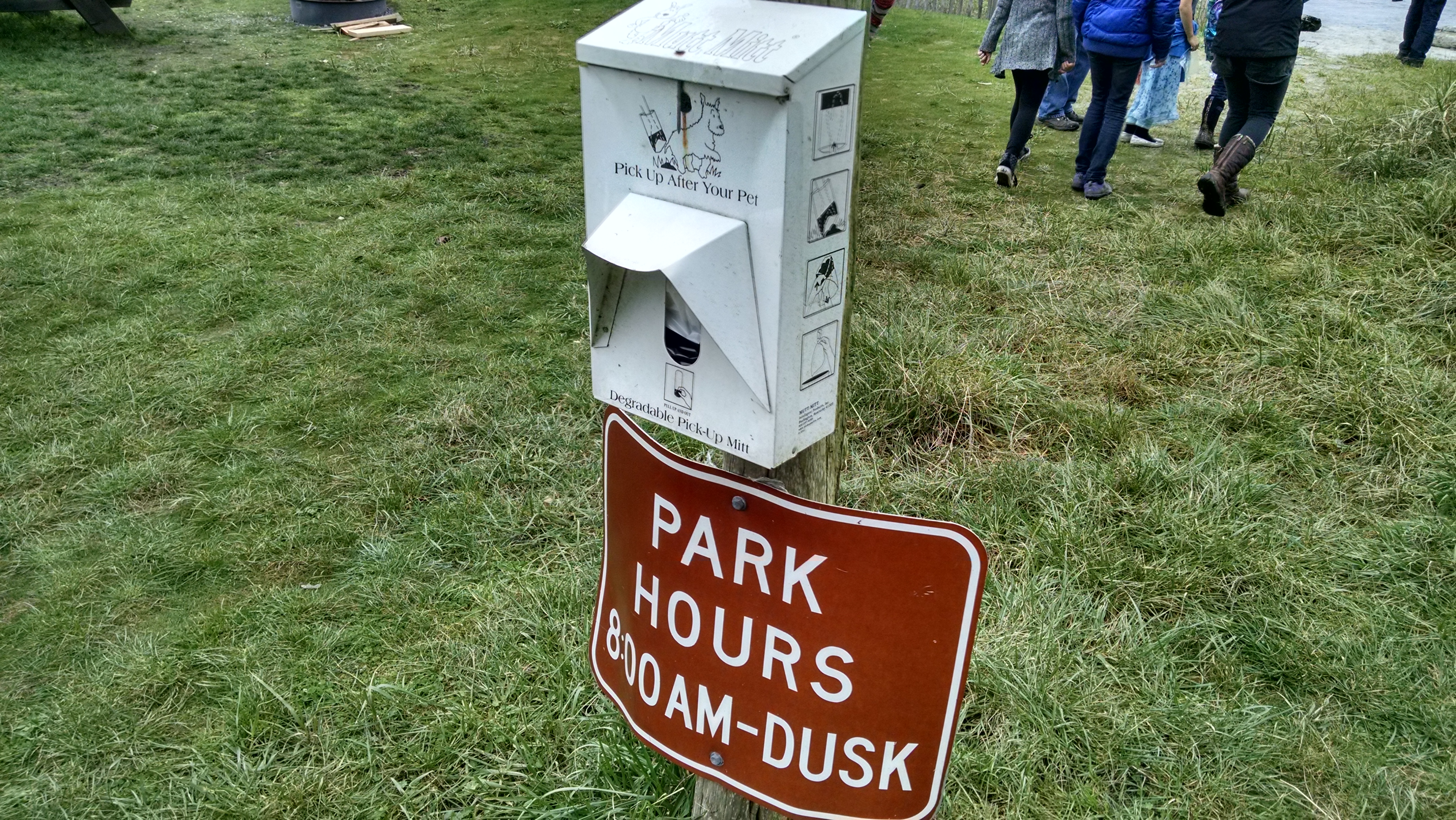 and garbage cans to encourage the "Trash Your Trash" principle and fire pits at each campsite to go with the "Be Careful with Fire" principle. They used binoculars to watch Common Mergansers and other seabirds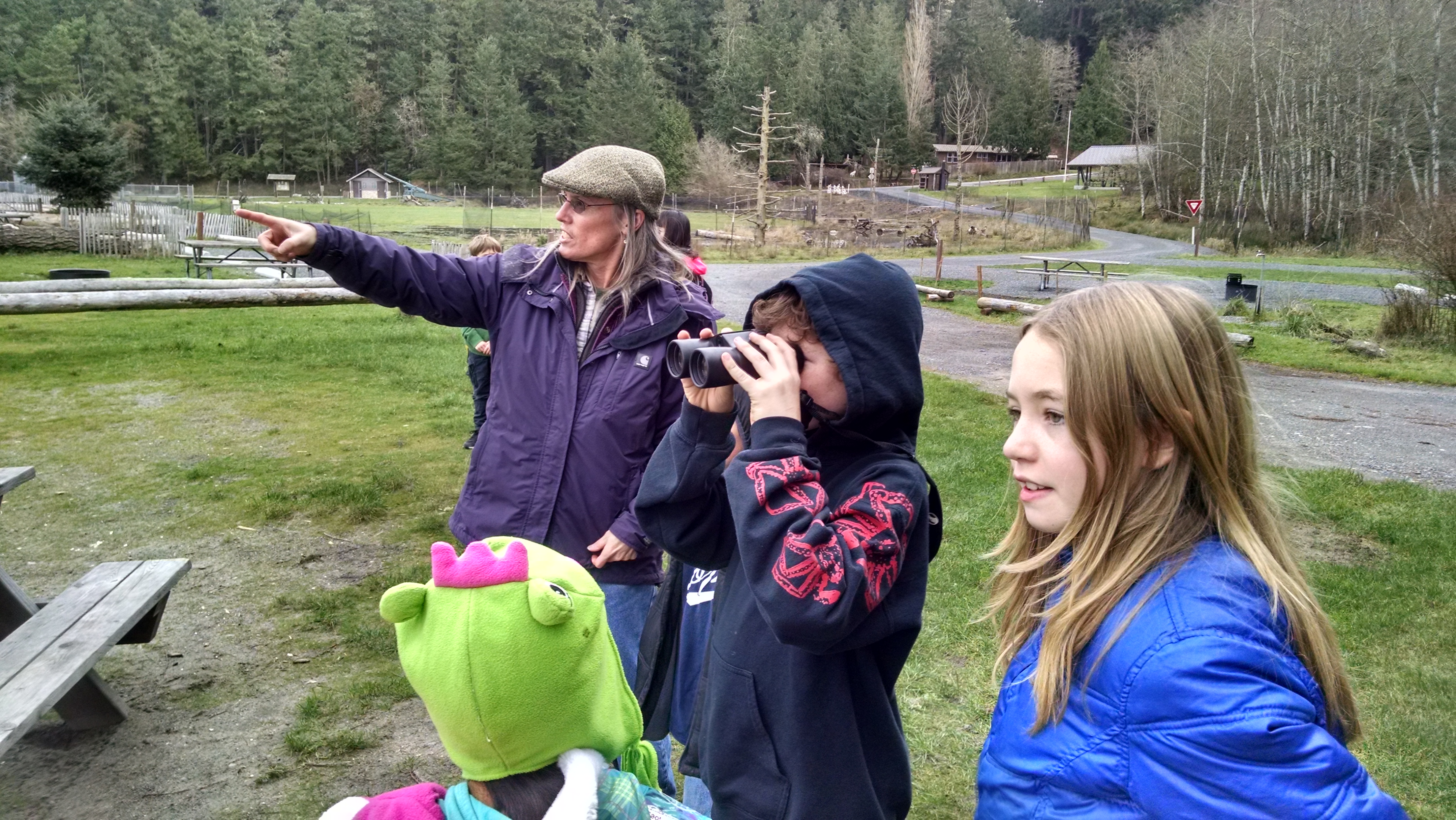 from a distance and "Respect Wildlife" and admired shells and feathers, but left them for future visitors, practicing the "Leave What You Find" principle.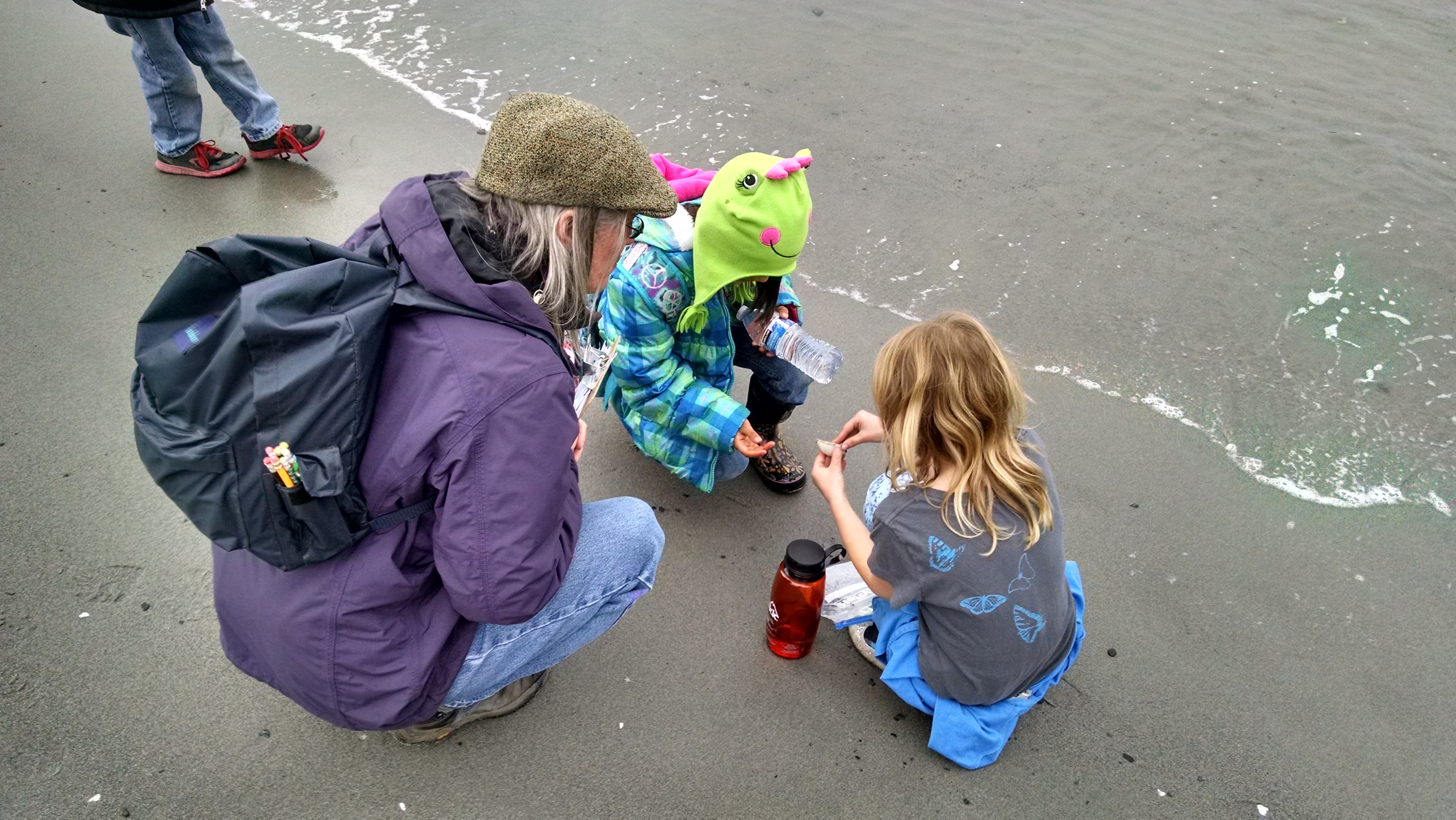 Along the Big Tree Trail, students ogled old-growth evergreen trees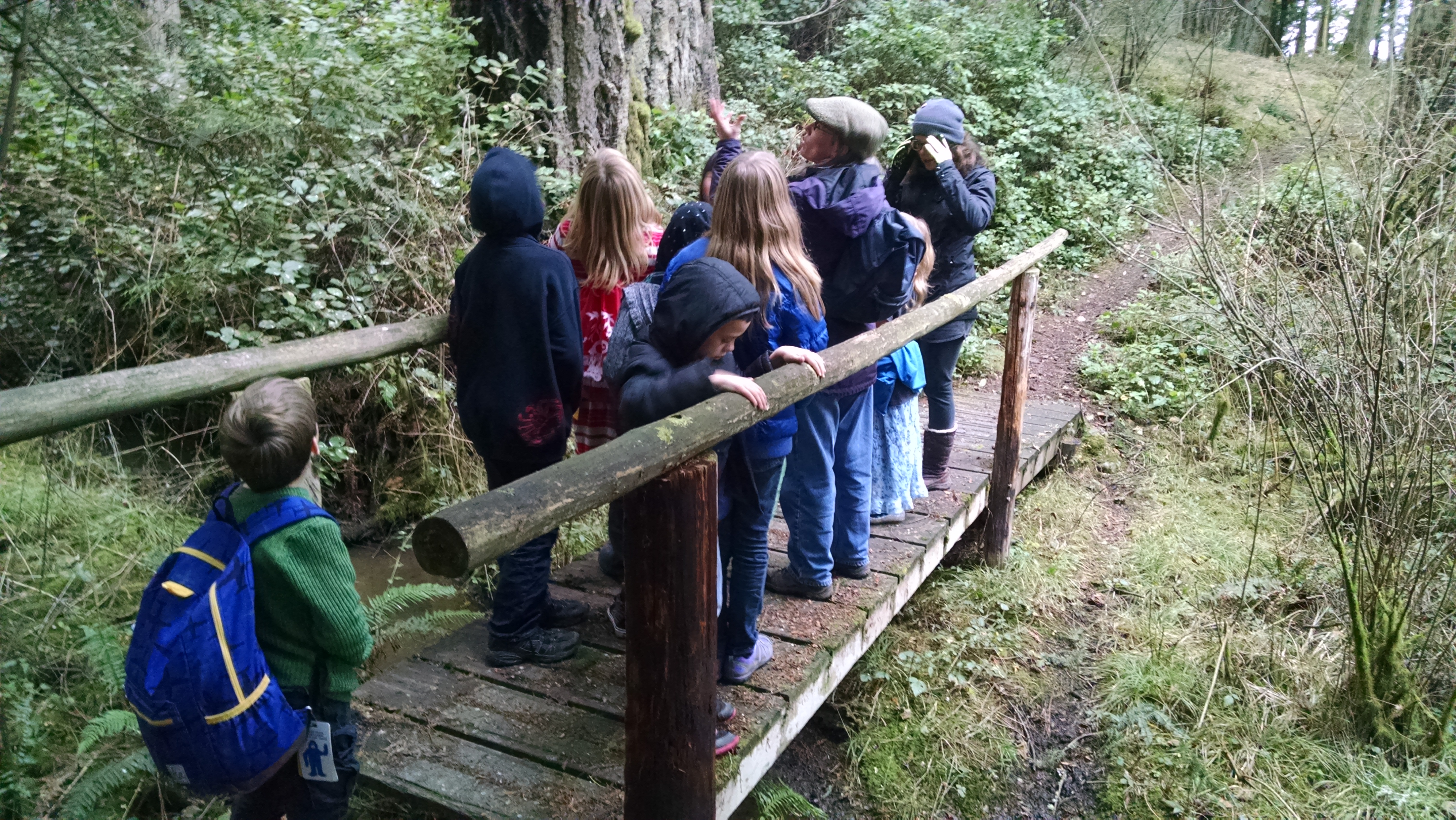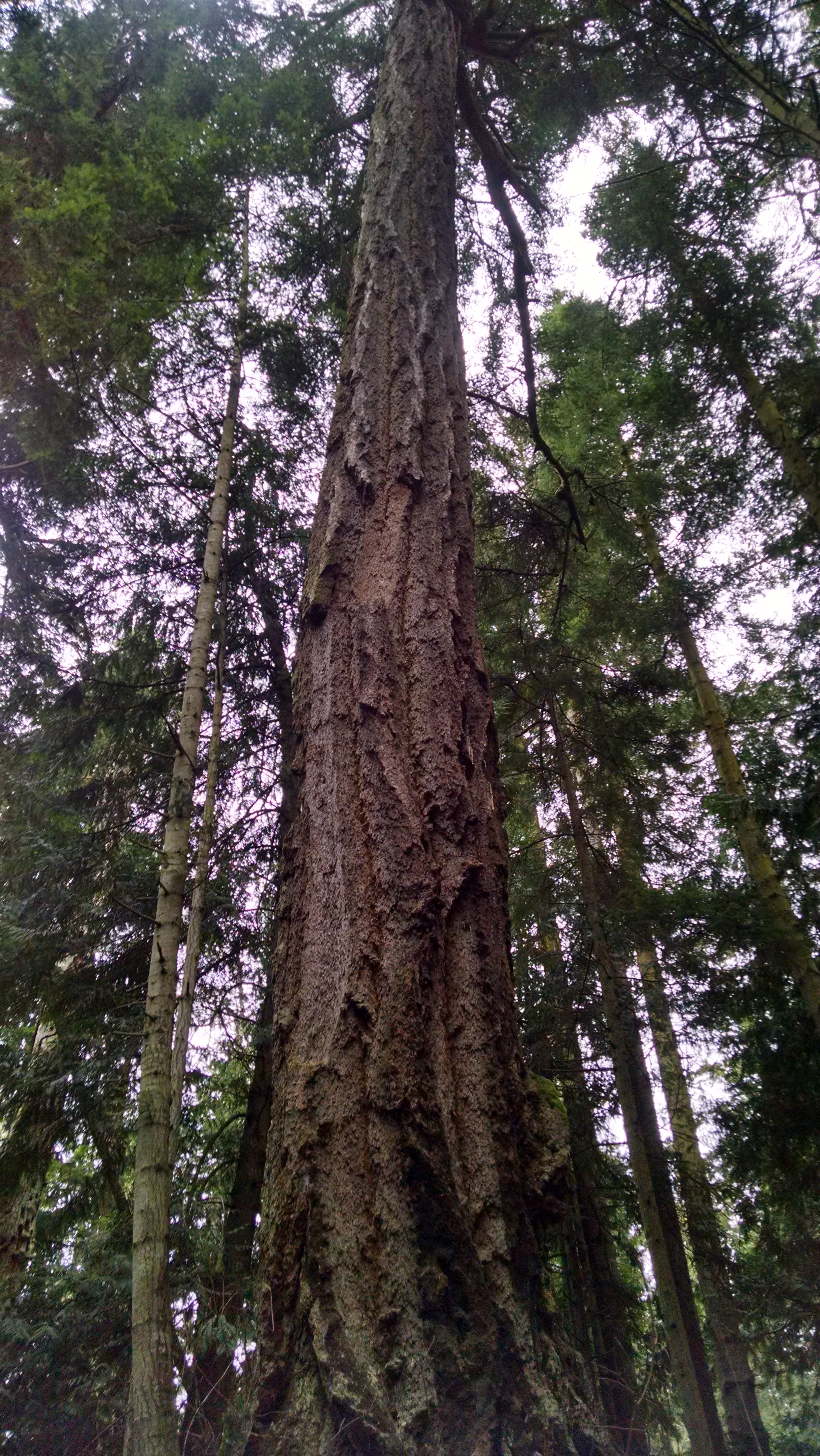 and snags heavily pocked by woodpeckers.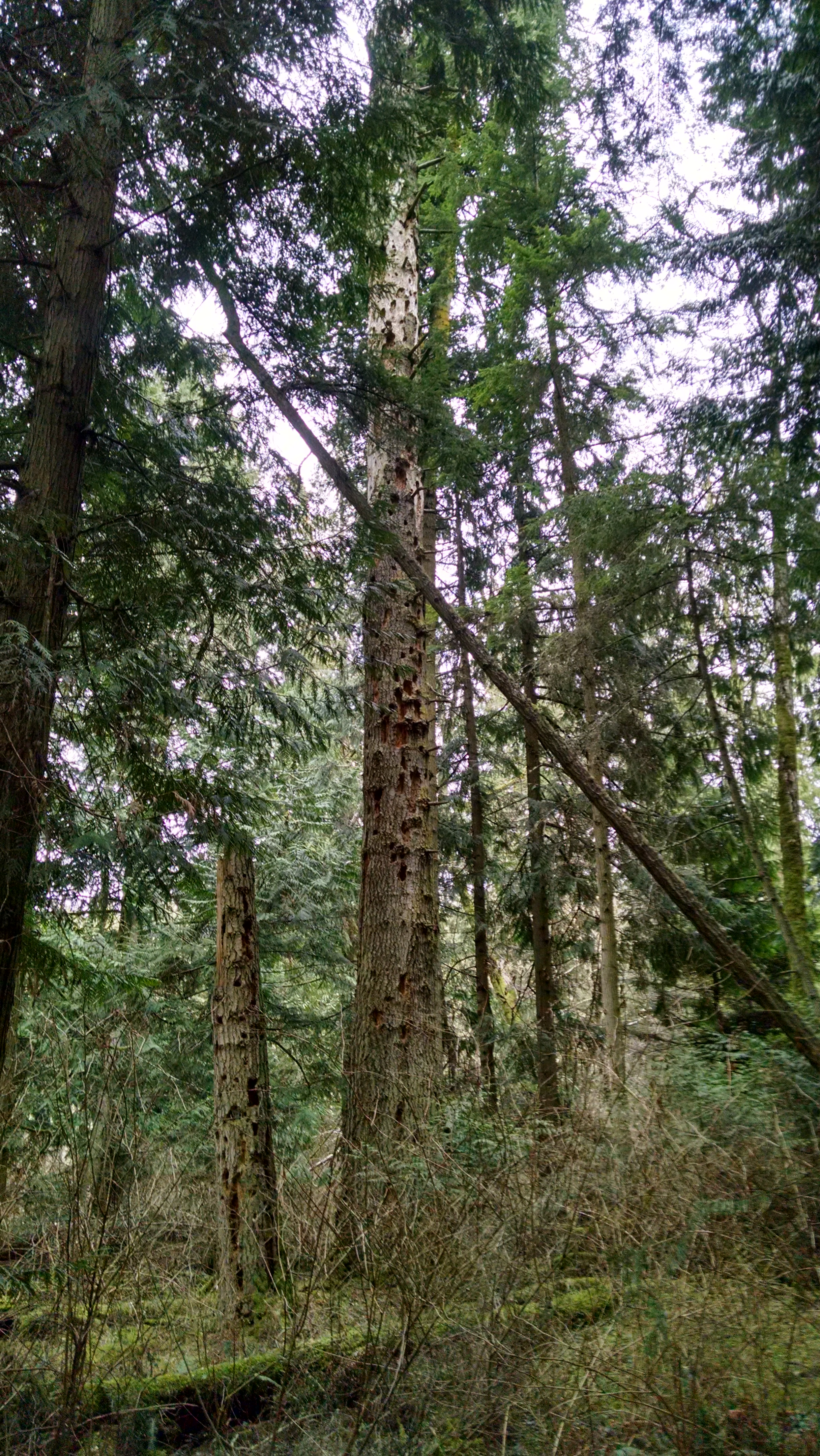 On a scavenger hunt in the group camp, kids found items older than themselves (trees), items smaller than their thumb (snowberry fruits), items with a smell (fir cone) and more.
Many thanks to the kids for their enthusiasm and learning,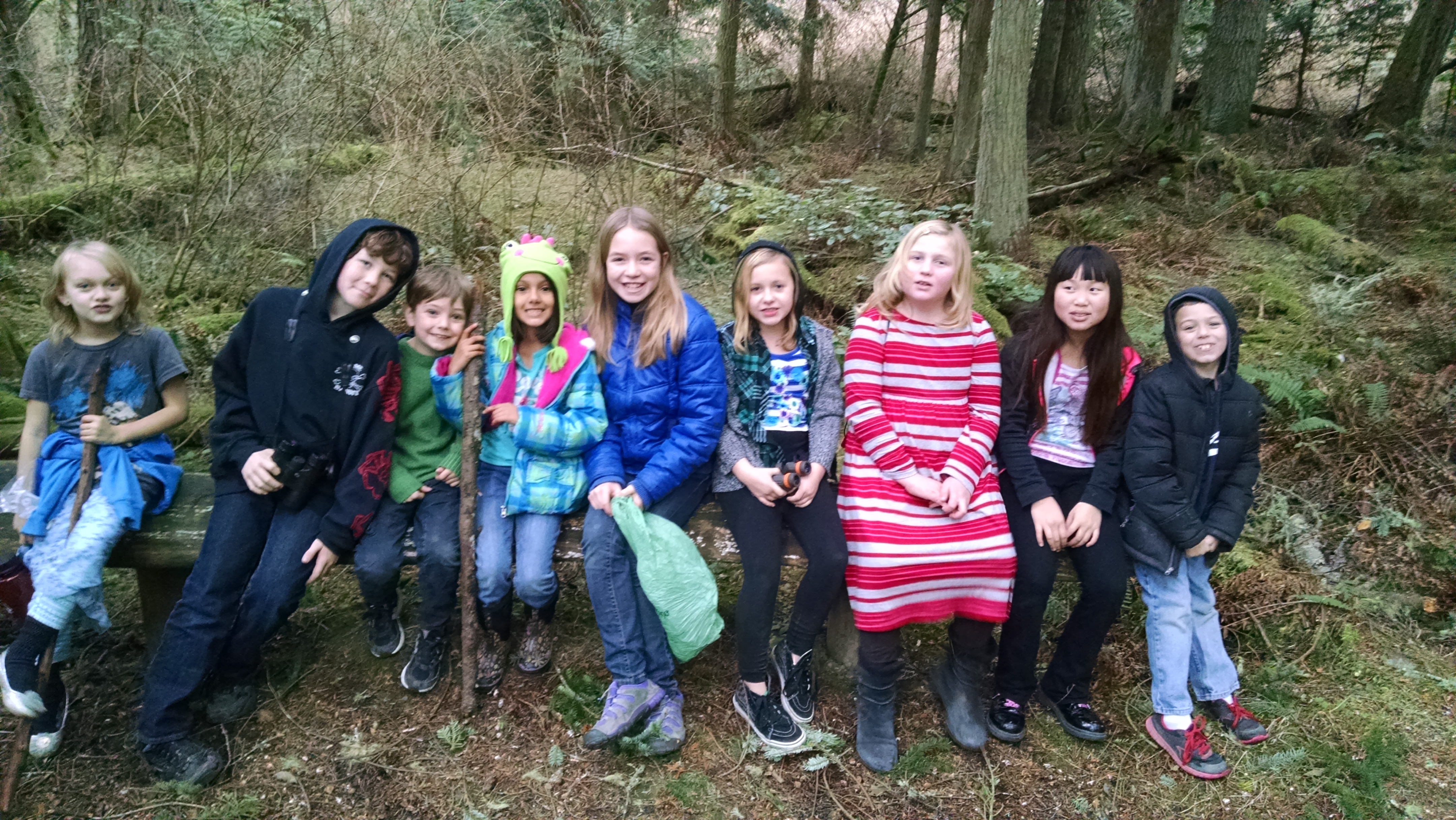 to Mehgan and Tim for chaperoning, and to parents, caregivers and the school for their support. Special thanks to Tim for taking photos and posting "PEAK at Odlin Park" on his Project 468 blog.
If interest warrants, Beth will offer the program again in the spring (please contact her at beth@lopezlibrary.org if you or your children are interested). For more information on Leave No Trace principles and the PEAK program, visit their website at www.lnt.org.