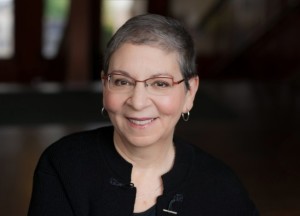 Spring Into Books with Nancy Pearl and the Lopez Library.  The New York Times calls Ms. Pearl "the talk of librarian circles" and on a special spring night on Lopez Island we will call her guest. Readers can't get enough of her book recommendations and since the release of the best-selling "Book Lust" in 2003,  Nancy Pearl is the person people turn to when deciding what to read next.
Here is the list of titles she talked about Thursday night (4/23/2015)
2 a.m. at the Cat's Pajamas by Marie-Helene Bertino
The Whites by Harry Brandt (Richard Price)
American Reckoning: The Vietnam War and Our National Identity by Christian Appy
The Cowboy and Cossack by Clair Huffaker
The Cold, Cold Ground by Adrian McKinty
Vanessa and Her Sister by Priya Parmar
The Soul of Viktor Tronko by David Quammen
Dreamland: The True Tale of America's Opiate Epidemic by Sam Quinones
All the Old Knives by Olen Steinhauer
Strangler Vine by M.J. Carter
The Distance by Helen Giltrow
Emma, Otto, Russell and James by Emma Hooper
Diamond Lane by Karen Karbo
Unbecoming by Rebecca Scherm
Single Mellow and Care-free by Katherine Heiny
The former Executive Director of the Washington Center for the Book, Pearl celebrates the written word by speaking at bookstores, libraries across the country and on her monthly television program Book Lust with Nancy Pearl. She is a favorite regular commentator on National Public Radio's "Morning Edition" and on NPR affiliate stations KUOW in Seattle and KWGS in Tulsa, discussing…….books!
In 2004, Pearl became the 50th winner of the Women's National Book Association Award for her extraordinary contribution to the world of books. Join us for what is guaranteed to be a fun and informative evening dedicated to good reads. The Lopez Bookshop will have a selection of her books and her book recommendations for sale at the event.  At Lopez Center for Community and the Arts.