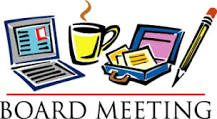 The Lopez Island Library Board of trustees is actively seeking to fill a position as of June 10, 2017. Please send a letter of interest & resume to:
Lou Pray, Director,
Lopez Island Library
P O Box 770
Lopez Island, WA 98261
Or email same to librarian@lopezlibrary.org
Minimum Qualifications:
Must have the time and interest to do the work of a library trustee
Must be willing and able to attend year-round board meetings and special meetings
Ability to work effectively with other trustees, the Library Director and members of the Lopez Island community.:
One of five trustees who together oversee the work of the Lopez Island Library director and library policies.
Meetings are held 3rd Thursday of every month
at 10 a.m. to 12 p.m.  May be occasional additional meetings.
This trustee position goes through 9/1/2020.