Why is it important to:
Know Before You Go?
Choose the Right Path?
Trash Your Trash?
Leave What You Find?
Be Careful with Fire?
Respect Wildlife?
Be Kind to Other Visitors?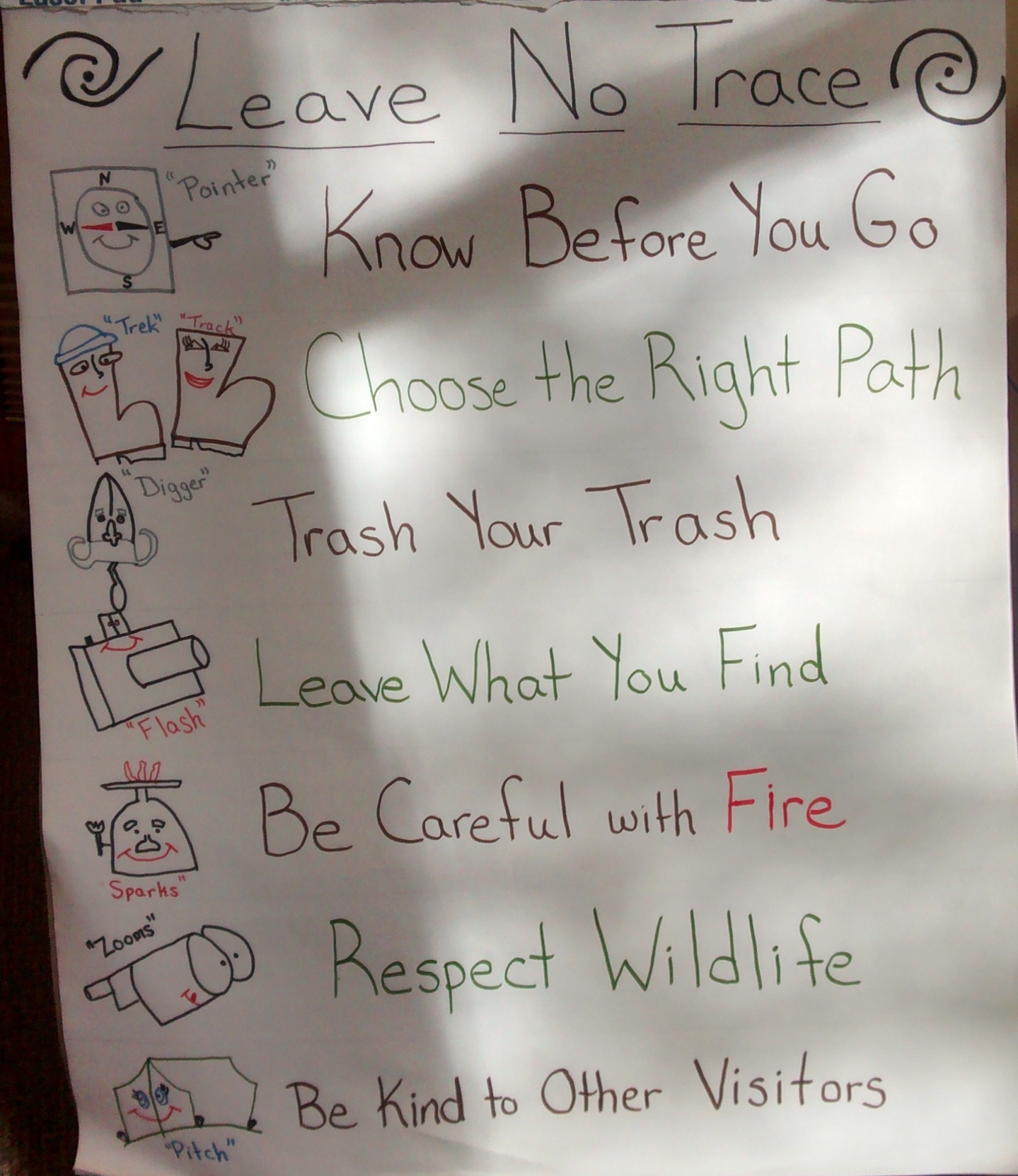 Lopez Island kids are conducting hands-on activities and exploring the library grounds to answer these questions and learn more about making good decisions to protect the world around us – the world we all enjoy.
On Tuesday early-release days from school, 13 students in first through fifth grades come to the library to interact with each other and the environment. Library Assistant Beth St. George guides students through PEAK lessons and outdoor activities in a six-session program. (PEAK stands for Promoting Environmental Awareness in Kids and was developed by the Leave No Trace Center for Outdoor Ethics.) Beth is an avid birder and naturalist who enjoys sharing her love of the outdoors with all ages.
The County Council has approved a resolution designating San Juan County as a voluntary "Leave No Trace" area and adopting their guiding principles to support stewardship of the San Juan Islands. San Juan County has also been designated as a Leave No Trace Hotspot (https://lnt.org/blog/leave-no-trace-middle-sea), one of 8 parks across the nation that are literally being "loved to death." Leave No Trace principles promote responsible use of our shared public lands.
The library grounds have become an outdoor classroom. A young buck wandered across the lawn at a most opportune moment during the first session. Kids followed the principle of "Respect Wildlife" by keeping their distance and staying quiet. We enjoyed long moments of observation, noting the spike horns, thickening coat and relaxed walk of an animal unafraid. (Note the child's head in the bottom center of the video.)
On another day, kids discovered the meaning of the word "scat" as we encountered numerous piles in varied shapes left by visiting deer.
Kids collected natural objects to draw and write about, using their senses of sight, hearing, touch, and smell (not taste!). One student wrote that a Douglas-fir cone sounds "a little crackling like the fire burning fresh wood."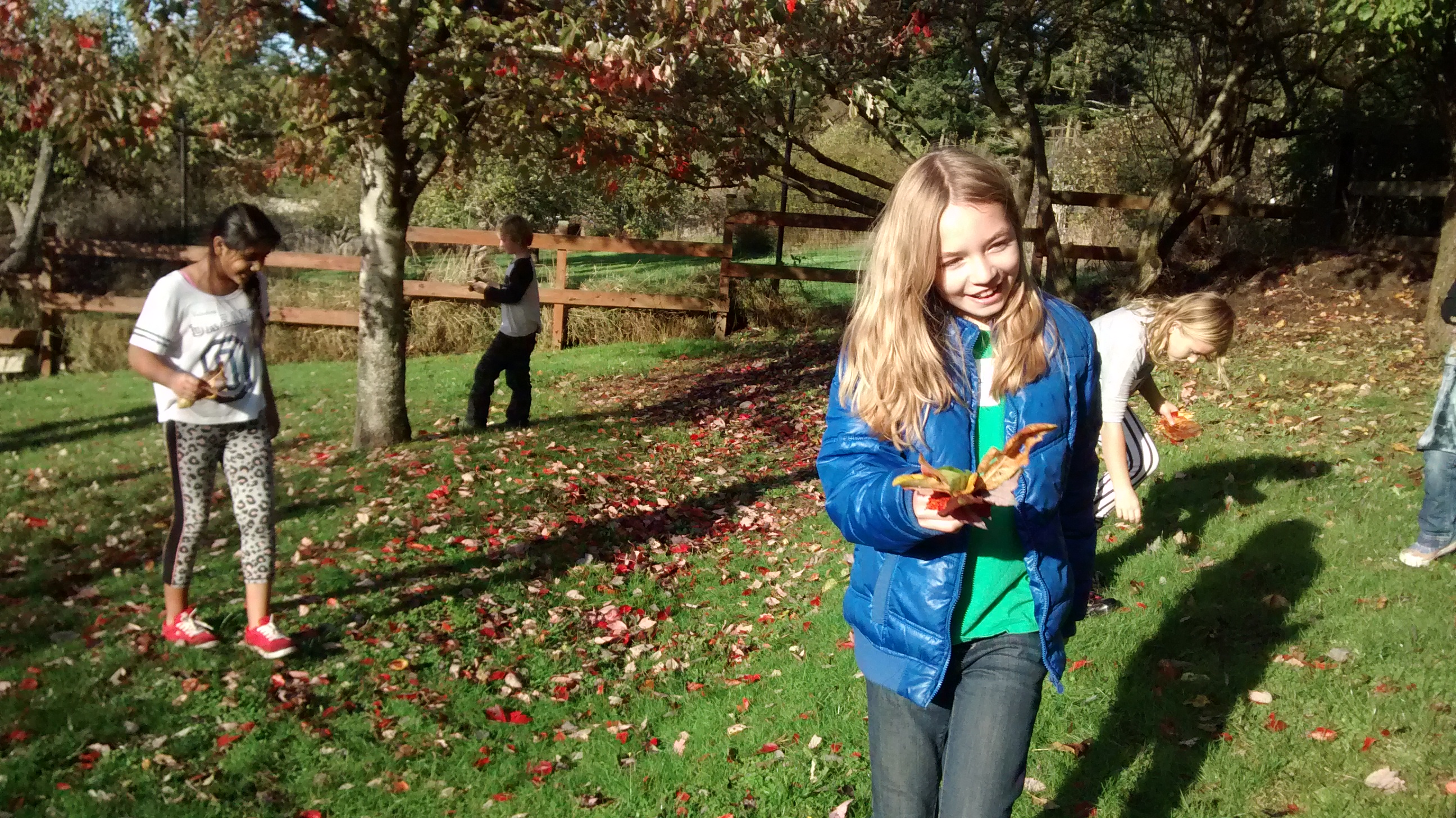 The program will culminate in a field trip to a public park to practice the Leave No Trace principles and enjoy the outdoors. Please watch this webpage for future reports. (For more information on Leave No Trace and PEAK go to https://lnt.org/)