The library has 15 public computer terminals, including 2 Macs, loaner laptops and 6 iPads for use in the library, in addition to Kindles, Nooks, iPods, and other devices that can be checked out with your library card.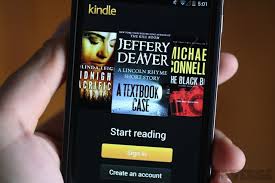 Each computer is loaded with a variety of software such as Microsoft Office Suite, including Word,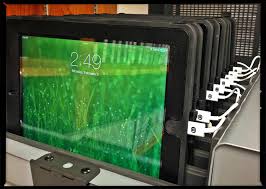 Excel, Power Point, Publisher (desk top publisher), and Access (power database manager). Are you in need of training on Excel, Word, Publisher, or Powerpoint?  Get free access to computer training with Microsoft IT Academy.
Printing from these public stations is $0.10 a page, payable on pick up at the service desk.  We only take coin, cash, or check.
Wireless printing is also available
Color printing is available by arrangement with staff.  Each color print or copy is $1.10 per page.
Internet Resources
Patrons and visitors may bring in their own digital devices to use with the free wi-fi. We don't use passwords so you can log in right away.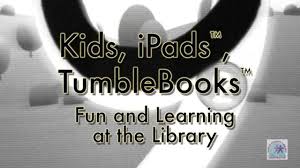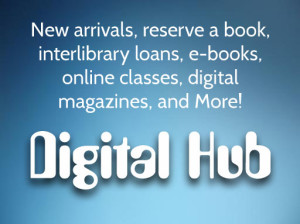 The library offers free access to the Internet as part of its mission to "connect to the online world" and provide access to information and resources for our community. In order to make Internet resources available to as many users as possible and to ensure that this resource is used in a manner consistent with library policies, computer and internet users must agree to the terms as set forth in the Lopez Library Internet policy (Sections 3.2 and 3.3). Violations of this policy may result in loss of computer privileges.
Computer users can use their library card number and last name to login for computer time. Visitors also have access by asking the circulation desk for a guest computer pass.