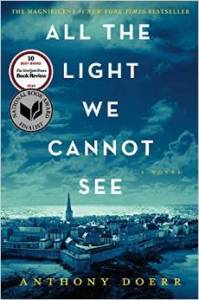 The Lopez Library appreciates book clubs and is happy to support our patrons who read, meet and discuss books!  Occasionally a book is selected for a book club that is more difficult to provide.  We are limited to one or two copies in our collection and inter-library loans have limitations also, especially if the title is a popular one.  Please consider these options for your book club:
1.  Choose titles that are not published in the current year or are in less high demand. Last year's best sellers! Speak to library staff about recommendations or options.
2. Support our local Lopez Bookshop!  Ask Linda or Karen at the Lopez Bookshop to order the book for you or ask if the bookshop will order in bulk for your book club. Speak to them about recommendations for your book club. Contact them at 468-2132 or email at lopezbookshop@rockisland.com
3. Consider downloading a (free) e-book copy of the title onto your e-reader or device (available via Overdrive or Hoopla – ask library staff for assistance in obtaining e-book copies. (Remember some e-book options will have limited copies available also, titles not published in the current year or are in less high demand could still be easier to obtain.)
4. Wait until your book comes out in the less expensive paperback edition!
With an endless world of good reads the choices for your book club are terrific!  Enjoy!